Phoenix Labs Celebrates Three Years Of Dauntless This Month On All Platforms
This month will be the third anniversary of Dauntless, which has held up to being one of today's true cross-play MMOs on all platforms. It's a massive accomplishment for developer Phoenix Labs, and much of the credit goes to its community.
In fact, Phoenix Labs shared that more than "30 million Slayers have spent upwards of 300 million hours adventuring in the Shattered Isles." Players have battled 40 elemental Behemoths, ascended five vibrant escalations, and collected many unique weapons to add to their inventory. Since the Beta version was released in 2018, the community has been the lifeblood of Dauntless's growth and accomplishments, especially their feedback on the free-to-play aspects.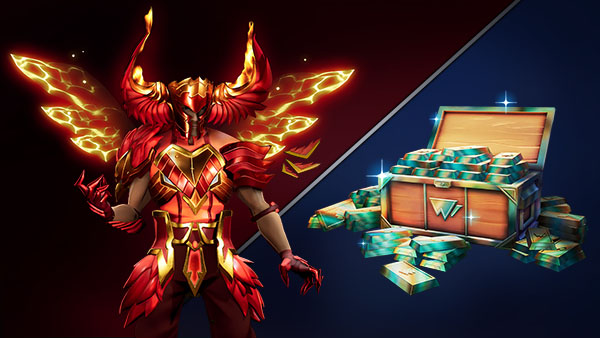 To celebrate, players can head to Ramsgate plaza and speak to Bosun Markus Beohr who will give them four new quests. Completing the quests will reward players with the exclusive Firelight Phoenix cosmetics, the Legend of the Phoenix title, and the Firelight sword skin. Additionally, fans can relive "the First Slayer's epic double Behemoth battle against both a Shrowd and a Rezakiri" for a limited time. Finishing the hunt gives you the Firelight Phoenix crown.
Following the celebration quests, Phoenix Labs is looking forward to Radiant Escalation and an all-new Behemoth in patch 1.10.3. Looking ahead for Dauntless, their efforts will focus on the weaker parts of the game such as fixing "long-standing issues" and "getting all of the in-game systems" to be smooth and fun. Fans of the game should look forward to future changes in the making alongside additions like the "endless game mode" down the line.
Jumping into Dauntless this month? Let's talk about it in the comments!
Source link : Trueachievements